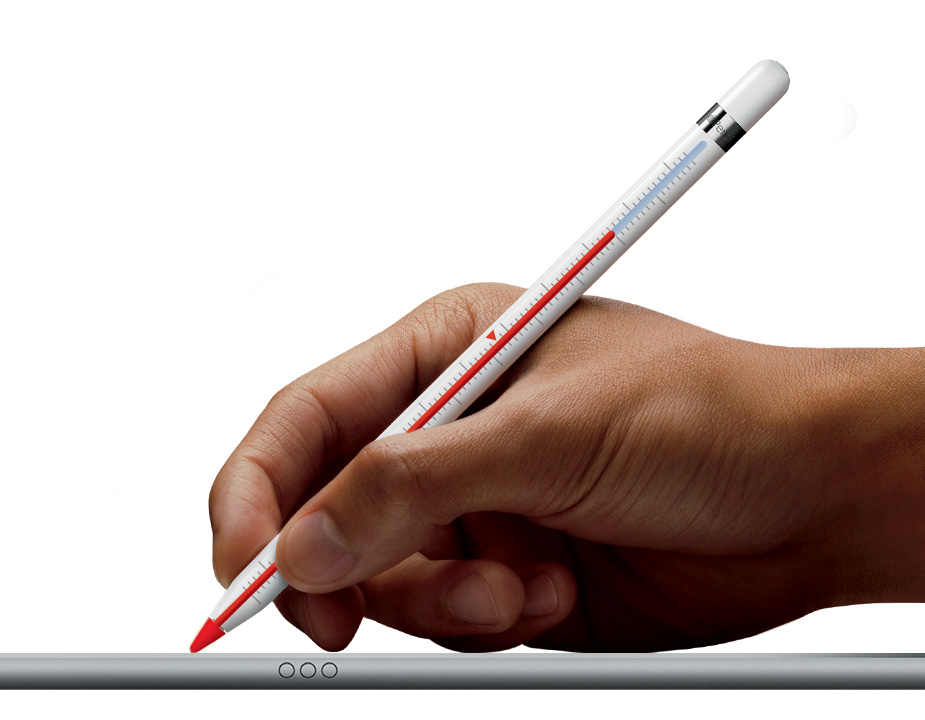 Apple is releasing the iPad Pro this week, and our Astro dogs couldn't be more excited! The iPad Pro and Apple Pencil are the devices we have been dreaming of… And we're not the only ones! Apple has struck a chord with the creative community.
iPad Pro fever is high, and it looks to be a great success among creative professionals… In fact, our recent survey shows that 77% of our users are buying or are considering buying an iPad Pro!
1. Survey
Recently, we ran a survey of our registered Astropad users. When we asked whether they are planning to buy an iPad Pro, one-third reported Yes. Almost half reported Maybe! This is incredible! Keep in mind that most of our users already own an iPad.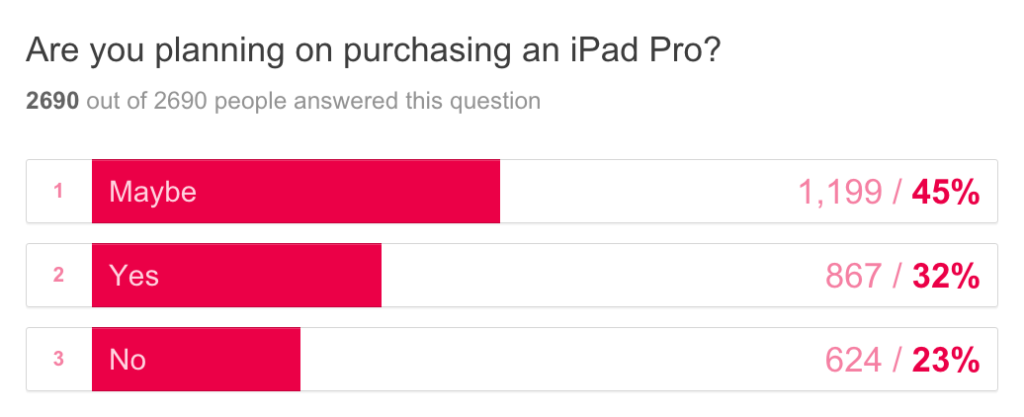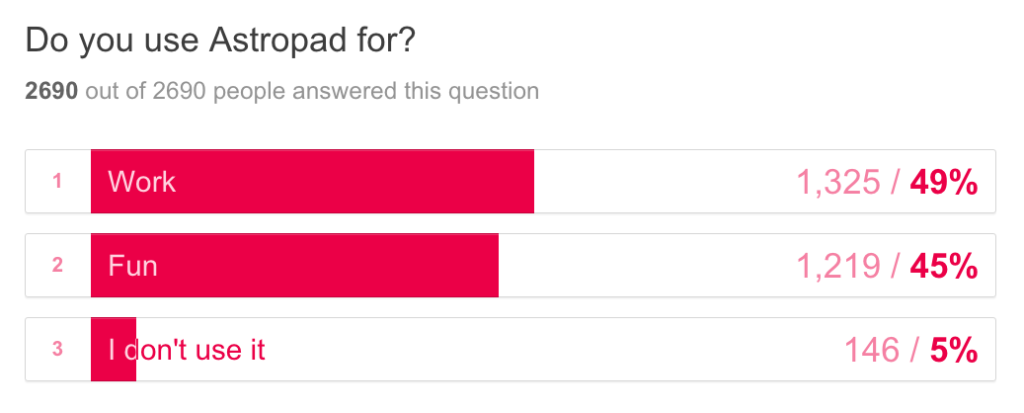 Astropad users are illustrators, photographers, and other professional creatives who use desktop-class software, such as Adobe Photoshop, to do professional work. And they want to use the iPad Pro as another tool for their work.
That one-third of our users plan to buy an iPad Pro is an excellent indication that this new, larger iPad is appealing to the pro community.
2. Hollywood
Not only are independent creatives incredibly excited about the iPad Pro, but we are also hearing from major Hollywood studios. Many studios have contacted us about their interest in adopting Astropad + iPad Pro for their artists. This is a significant sign that the iPad Pro is considered a professional-grade device.
Looking forward
There are strong indications from our users and the creative industry that iPad Pro is going to be incredibly popular with professionals worldwide.
The team at Astropad is focused on delivering the best possible experience for iPad Pro users. iPad Pro is going to be the premier way to use Astropad, and we will be sure to support every feature, including pressure and tilt! This week, we will have preliminary support for the iPad Pro available, followed by an enhanced update once we have access to our iPad Pros!
We are incredibly excited, and we can't wait to see what you create with this new generation of creative tools.
P.S. The complete iPad Pro fever image can be found here, it was drawn using Photoshop and Astropad on my soon-to-be-retired iPad Air.